SAY hy™ TO NATURAL DISINFECTION!
In the last decades mankind has developed cleaning products to keep viruses and diseases away, paying a high price in health for the amount of chemicals used.
In these challenging times, being able to clean and disinfect safely and more often than not has never been more important.
hy™ was created because we believe that everyone deserves the opportunity to protect their families, pets and the environment. We are better together, and we are committed to making a healthier, safer and more sustainable world for each person.
ABOUT hy™ .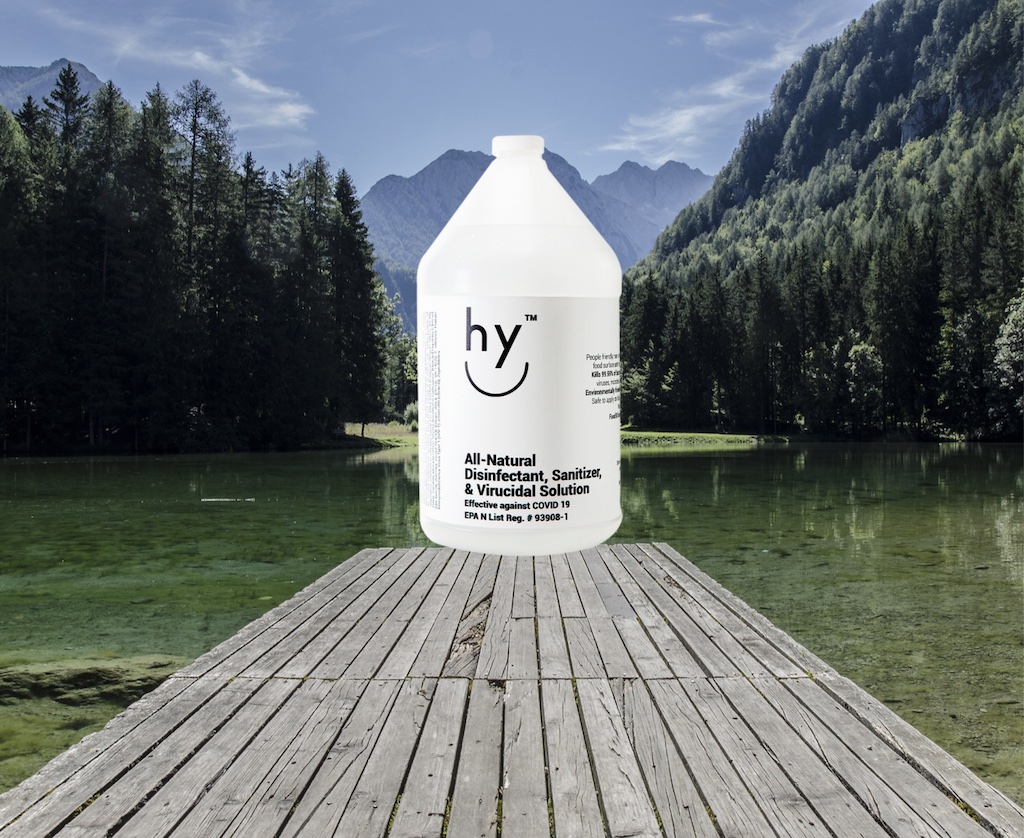 hy™ is a nano-molecular disinfectant of organic origin whose active ingredient is hypochlorous acid (HOCl), a natural-occurring molecule created by our white blood cells to fight infections. Our product is an electrochemically activated solution rich in oxygen that attacks many microbial organisms, including bacteria, viruses, and microbial spores. hy™ has no side effects for higher forms of life and kills a majority of pathogens on contact.
hy™ can be applied directly to your skin and come in contact with your eyes, face, and mouth without causing harm²- and can also be applied directly to your pets, plants, furniture, and all types of surfaces.³
We manufacture our product in different presentations to ensure that you have the optimal, 100% safe disinfectant solution to use in your home or business. Check out our product page to learn which formulation is most suitable for you.
For further information on the proven effectiveness of our product and its licenses, permits, and regulation compliance, click here. ² Read more about the use of our products in healthcare, food production, and the medical industry here. ³ More information about the application of HOCl in disinfection, click here. hy™ BENEFITS
EFFECTIVE
Electrolyzed water hypochlorous acid is a powerful oxidant that can kill microbial pathogens by damaging cell walls, entering and disrupting proteins, lipids and RNA to deteriorate and inactivate the pathogenic cell.
NON TOXIC
Also known as HOCl, hypochlorous acid is a powerful oxidant that kills 99.9% of viruses, bacteria, fungi and algae. It does not contain harmful/toxic chemicals such as quaternary ammonia, chlorine, alcohol and ozone.
BIODEGRADABLE PRODUCT
Eliminates 99.9% of viruses and bacteria.
Protection for daily use.
100% biodegradable.
Lasts up to 30 days.

DO YOU KNOW THE DIFFERENCE BETWEEN CLEANING AND DISINFECTING?
Cleaning removes germs, dirt and impurities from surfaces or objects. Cleaning works by using soap (or detergent) and water to physically remove germs from surfaces. This process does not necessarily kill germs, but by removing them, it reduces their number and the risk of spreading infection.
Disinfection kills germs on surfaces or objects. Disinfection works by using chemicals to kill germs on surfaces or objects. This process does not necessarily clean dirty surfaces or kill germs, but by killing germs on a surface after cleaning, it can further reduce the risk of spreading infection.
hy™ USES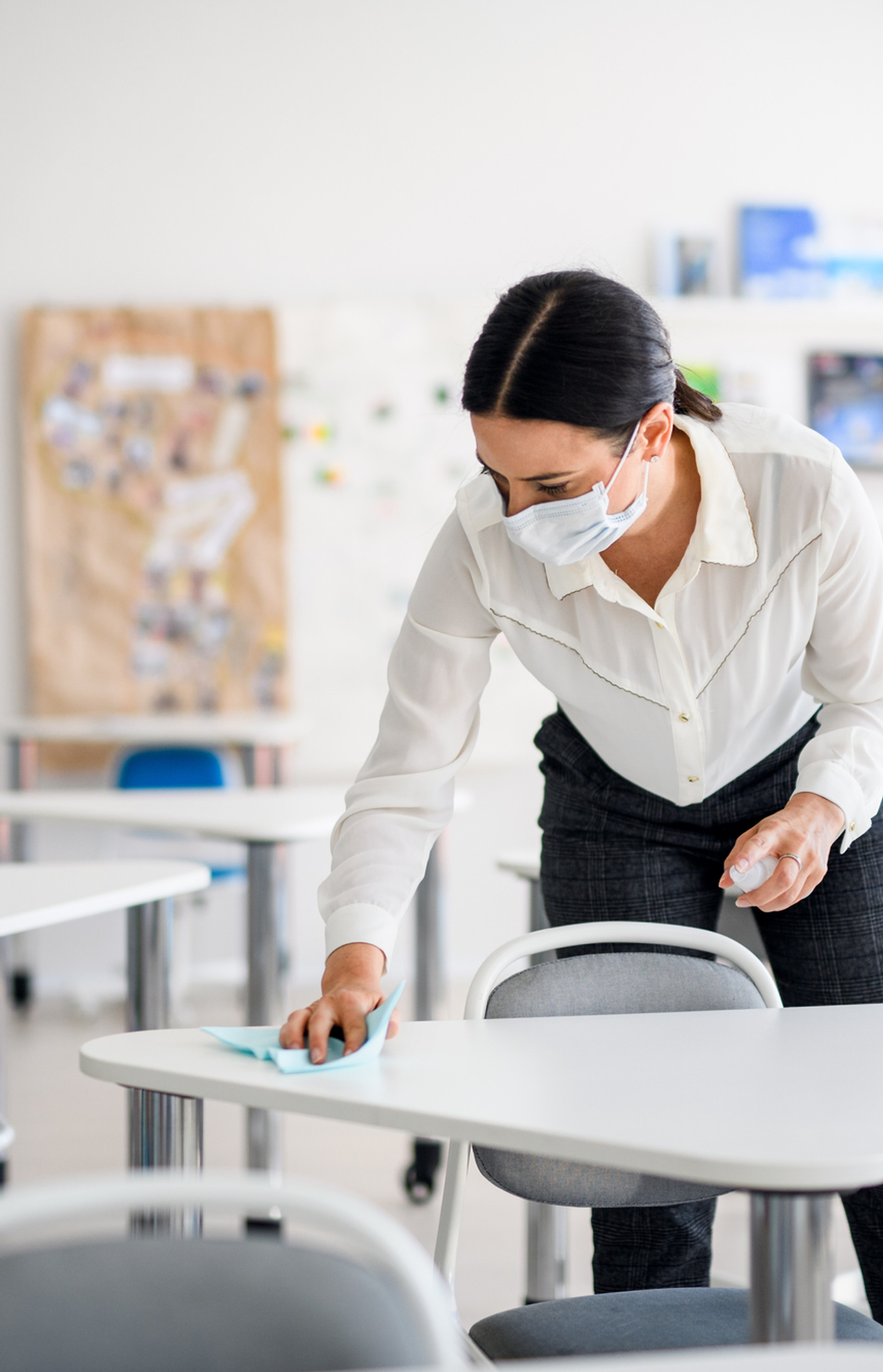 hy™ Nano molecular disinfectant is approved for use in all types of industries:
Hospitals, medical and dental clinics, hospitals because it is safe, totally natural and odorless.
Gymnasiums. hy™ is an ideal antibacterial for gyms because it is safe, totally natural and effective.
Hotels. hy™ is an eco-friendly disinfectant that can replace all chemicals used to clean and disinfect hotel rooms, common areas, floors, and bathrooms.
Laundry. hy™ is gentle on linens, has a neutral pH, does not corrode fabric, does not alter colors, and meets the demand for implementing safer and more natural alternatives to toxic chemicals.
Schools.hy™ kills common bacteria that contaminate contact surfaces, including staphylococcus and streptococcus, and viruses such as Adenovirus, Influenza, and Norovirus.
Public transportation. hy™ is a safe and effective agent for disinfecting the contact surfaces, seats, handrails, floors and windows of buses, trains and cars.
FREQUENTLY ASKED QUESTIONS