THE ESSENTIAL DISINFECTION SYSTEM FOR DENTISTS AND HEALTH PROFESSIONALS.
A PORTABLE DEVICE THAT MAKES NON-TOXIC, CLINICAL-LEVEL SANITIZER. SAFE TO APPLY ON SKIN, MEDICAL EQUIPMENT, WASH AND TO SANITIZE SURFACES.
$199.99 MULTI-PURPOSE
EFFECTIVE
Kills 99.99% of bacteria, fungi, and viruses on contact.
SAFE
The disinfectant is Electrolyzed Oxidizing Water (EOW) . 100% safe and non-irritant. Harmless if ingested by accident.
GREEN
Electrolyzed Oxidizing Water (EOW) is a safe, non-toxic, all-natural solution produced using just water, table salt, and electricity.
MONEY SAVING
Eliminates the need to buy chemicals for cleaning and disinfecting with a product that costs pennies a gallon to produce at home.
FREQUENTLY ASKED QUESTIONS
SAFE, EFFECTIVE, GREAT VALUE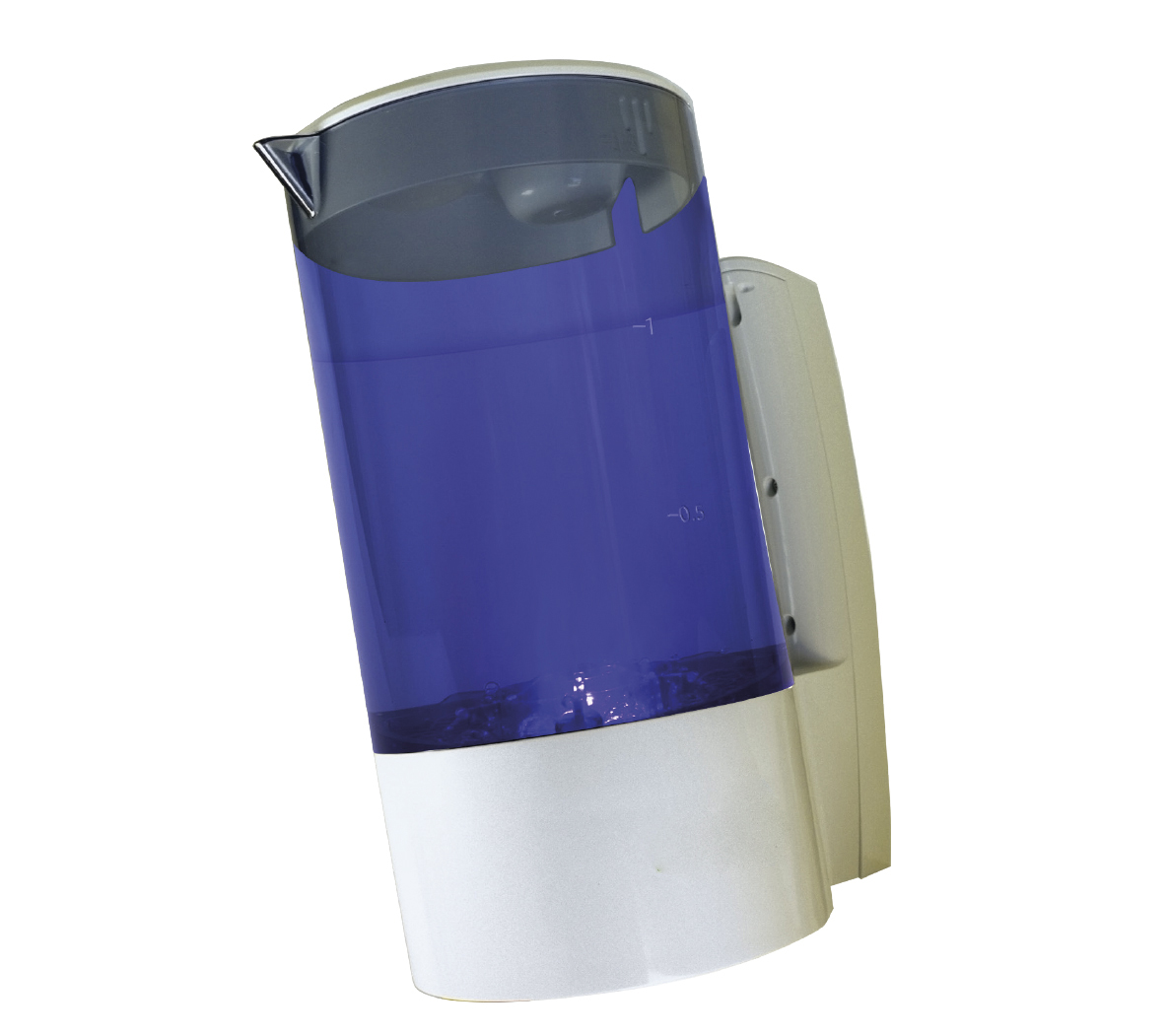 Portable, effective. Produces up to 1.5L of Electrolyzed Oxidizing Water (EOW) sanitizing solution in 8 minutes or less.
Can make medical-grade disinfectant with the use of three ingredients: water, salt and electricity.
Can also generate an effective and natural cleaner & degreaser.
A VALUABLE ADDITION TO YOUR PROFESSIONAL KIT
"As of early 2016 the U.S. Food and Drug Administration has approved products whose main active ingredient is hypochlorous acid for use in treating wounds and various infections in humans and pets. It is also FDA-approved as a preservative for saline solutions and it has been proven to reduce the bacterial load in eyes significantly."
Robson Mc, et al. Journal of Burns and Wounds 2007
TECHNICAL SPECIFICATIONS
| | |
| --- | --- |
| Model | E1 |
| Electrolysis Cell | Titanium |
| Power Supply | 110V/220V, 50/60Hz |
| Dimensions | 21 x 15 x 36 cm (8.3 x 5.8 x 14 inches) |
| Weight | 0.6 kg (1.3 lbs.) |